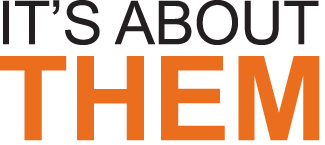 Reaching them with your message is important, but getting them to care about it is essential.
Even when your customer is a part of a highly populated group, THEY respond individually. In each case, we distill the message to impact the largest number of individuals. To do this effectively, we work closely with YOU to understand who THEY are and what THEY want. It allows US to make the message meaningful to more people on a more personal level.
Who are THEY?
Worried parents of a child whose grades have taken a turn for the worse.
A family who cares about education, and likes the idea of their banking making a positive impact on the schools in their community.
High school seniors trying to decide where to find the collegiate experience that's right for them.
A busy mom who wants the convenience of delivery pizza, but the quality and fresh from the oven taste of hot oven delivery.
Chicago Connection
A contractor who can't afford downtime because of equipment failure if the job is to get done on time and within budget.
Western States Cat
A married couple needing to make sure their dreams of a financially secure retirement is possible.